SkySurf Paragliding operates all year round at premier paragliding locations such as Bald Hill lookout at Stanwell Tops, Hill60 in Port Kembla, Lake George, Spring Hill and Lanyon in the Caberra region. Experience a mix of amazing scenery and mind-blowing thrill while you soar like a bird.  We are a professional paragliding school and our goal is to promote this amazing sport. SkySurf offers the most up-to-date tuition within the sport in Australia. 
Flying a paraglider is the most simple and pure form of human flight available and we love sharing the experience. Our team of dedicated instructors live paragliding, it's their lifestyle. They will make you feel safe & secure at every stage of your journey whether it be experiencing your first Tandem Paragliding Joy Flight, during your Learn-to-Paraglide Course, or later when fine tuning your skills as you become an accomplished pilot through our SIV, Thermalling and Cross Country Clinics. Safety and enjoyment as you progress in the sport are our Top Priorities!
Paragliding is a rapidly growing sport with a diverse community of participants and the sport has many and varied disciplines. It can be everything from a simple form of recreation, enjoying tranquil relaxing coastal or evening soaring flights for the less adventurous, to the rush and excitement of cross country racing, aerial orienteering and aerobatics for the more adventurous daredevil within us all. It is a truly unique endeavour that turns the sky above and the landscape below into your own personal and free playground. 
The sport began in the late 70's through trial and error in the true spirit of seat of your pants pioneers designing and building their own flying contraptions from modified parachutes. Nowadays, all equipment is professionally manufactured to strict aviation standards and all pilots learn from professional instructors, gaining paragliding licences and fly tested and certified equipment.
"Parapente", as the sport is known in its European country of origin, is the most affordable type of flying and paragliders are the most portable aircrafts in the world. This amazing sport enables experiences such as relaxing soaring sessions at your local site, hiking up a mountain and flying down, flying thermals and long distance cross country, learning acrobatic maneuvers under high G force, flying a paramotor (powered flight), becoming a tandem pilot and sharing your passion with others… There are endless opportunities for outdoor adventure and travel.  Follow us on Facebook, Youtube and Instagram to check what paragliding is all about!
Learn from the best! SkySurf Paragliding's SAFA certified Chief Flight Instructor (CFI) Rafael Esquillaro has been actively paragliding since 2003 and has been a paragliding instructor in Australia since 2010. Learning paragliding at a young age allowed Rafael to develop a very high level of airmanship. A degree in Economics and an upbringing dedicated to action sports such as surfing, kite-surfing, skateboarding, hiking, mountain biking, karting and motocross formed the base for Rafael's outstanding risk assessment and respect for the powers of the nature. 
Instructors who excel produce pilots who exceed. SkySurf's CFI is a highly experienced instructor and a very accomplished pilot with paragliding experience in several countries.  Rafael has thousands of flights and flying hours, has achieved single cross country flights of over 400Km straight line distance and 11 hours airtime, and has mastered acrobatic maneuvers such as the Infinity Tumbling, Helicopter, Looping and many others. Member of the Australian Paragliding Squad and ranked #3 in the Overall Australian National Ladder 2021. Moreover, our CFI has done over two thousand Tandem Flights, has taught paragliding to hundreds of people and has coached hundreds of pilots at high level training.
Rafael is a professional and very friendly instructor and will lead our team to introduce you to paragliding in the safest and most enjoyable way!
We also offer a complete range of Gift Vouchers and Paragliding Equipment. 
NSW distributor of the Australian brand Flow Paragliders.
ACT and Greater Sydney/Wollongong importer fort the Spanish brand Niviuk Paragliders.
Rafael Esquillaro
Chief flight Instructor
JACINTO
instructor level 1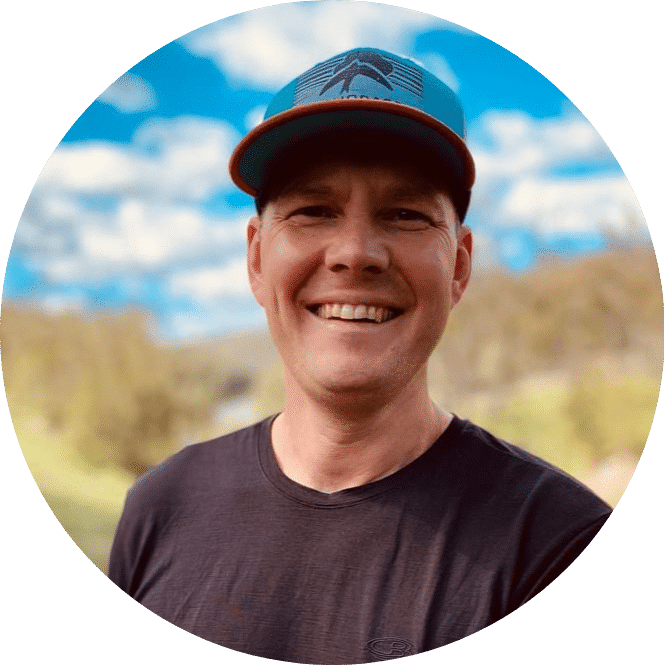 I've just taken the 9 day PG2 course. Rafael is a fantastic instructor – highly knowledgeable, skilled, professional and safety conscious. He got me flying within 4 days!! I'd recommend him to anyone interested in getting into paragliding. This is the second beginners course I've taken, and it knocked the socks off the previous one. Five stars.
Highly recommend SkySurf for all your paraglider training. Rafa is an amazing instructor. I absolutely loved my PG1 to PG2 course. The Skysurf team are very professional and very thorough with their training. I highly recommend skysurf. Five stars.
Awesome time and fantastic instructor, Rapha and his partner make you feel at ease straight away and keep giving you interesting info and insights into their world. The fact that Rapha is a professional aerobatic performer makes the experience even more awesome. Highly recommended!